Waldur Benefactors day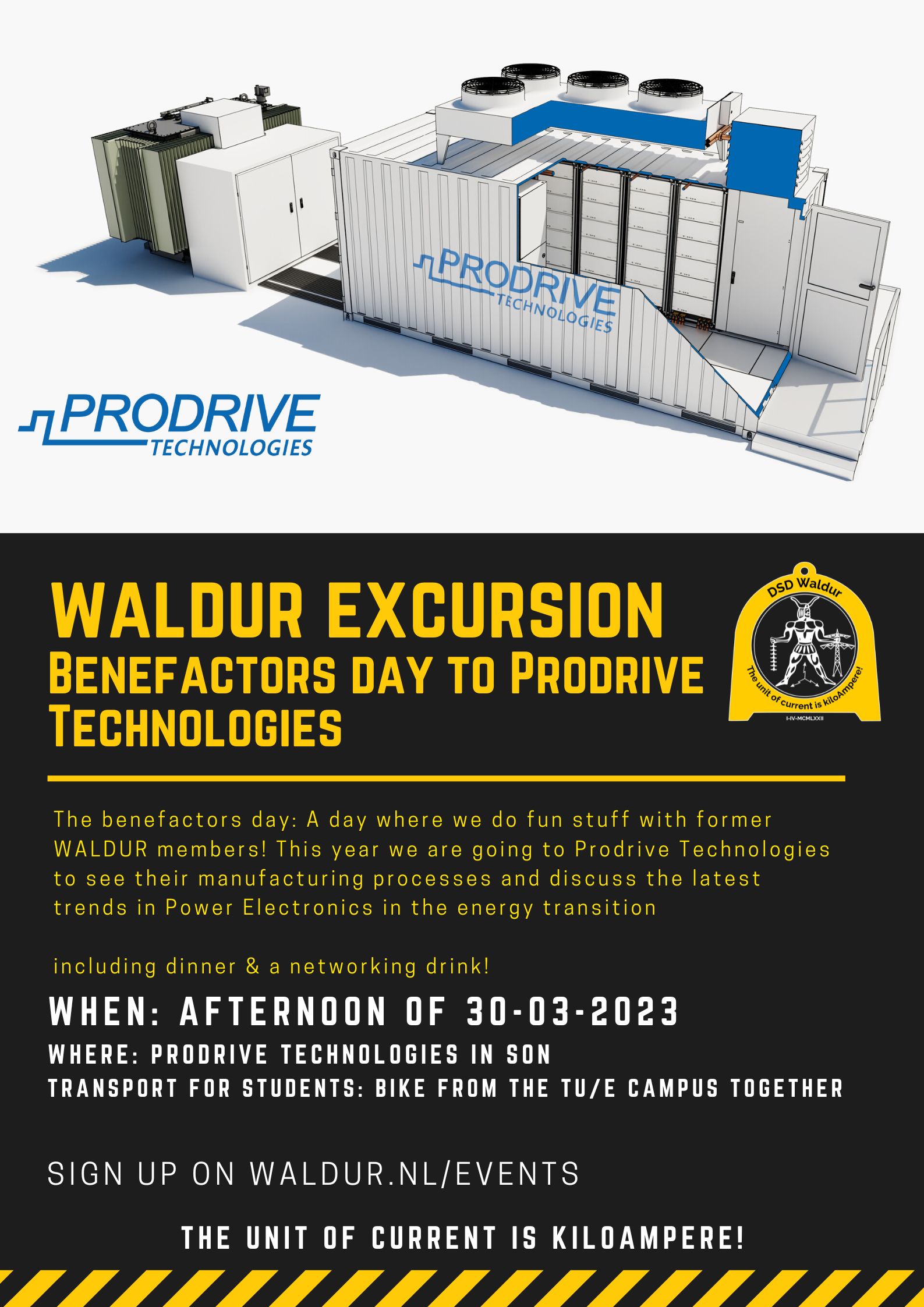 The Waldur benefactors day 2023 will be to Prodrive Technologies in Son on the 30th of March 2023. It will be an afternoon with several Power Conversion and Energy related presentations followed by a tour of the hypermodern Industry 4.0 manufacturing plant.
Prodrive Technologies is a world leader in Power Electronics, mechatronics, and embedded systems. They do development and manufacturing of all kinds of electrical devices including E-mobility charging solutions Power electronics for renewable energy systems, as well as Robotic systems & high current amplifiers for medical applications. Prodrive Technologies has a unique approach to manufacturing as it tries to do as much in house as possible: from the windings on the transformers, to the final product.
This afternoon will focus on grid integration of Power Electronics.
15:00 – 15:15 Reception
15:15 – 17:00 Presentation(s)
17:00 – 18:30 Tour of the facilities of Prodrive Technologies
18:30 – 19:30 Diner / networking
19:30 – 22:30 External drink and more networking opportunity
registrations have closed. Please contact the board when necessary, board@waldur.nl