On 23th of June 2014, the board of Waldur changed. Arno and Lars left the board and Tim and Tessie joined. Thereby was Lars the secretary for the half year Stan was abroad for his internship.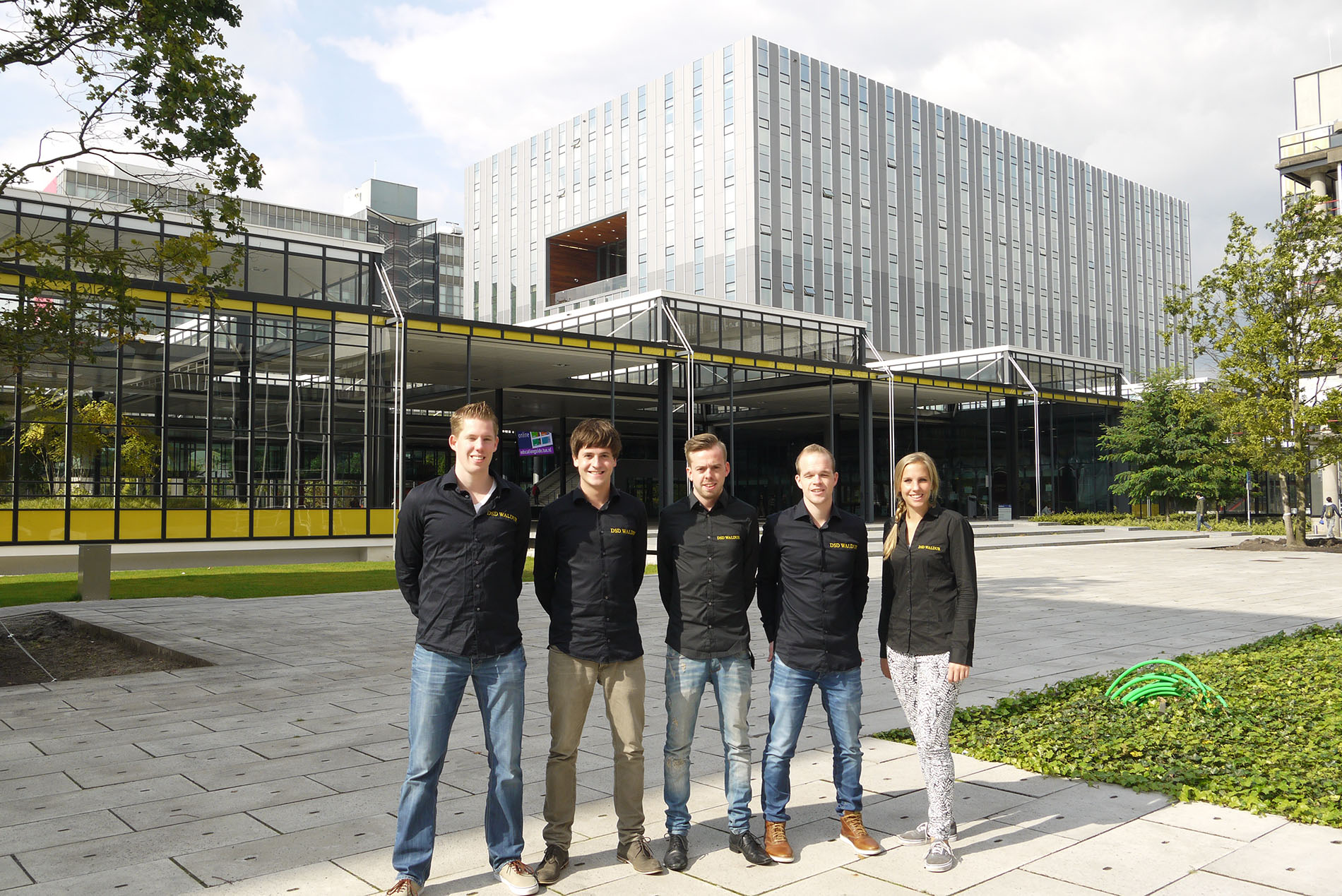 Board members:
Chairman: Tessie Hartjes
Secretary: Lars van Meurs
Treasurer: Rick Scharrenberg
Commissioner of Public Relations: Tim Houben
The year 2014-2015 will be dominated by modernisation. The new website is the first visible step in this process. Analog practices will make place for digital ones. Examples are the Gjallar and the "Event Subscription Procedure". And due to the fact that the faculty Electrical Engineering will move to a new building this winter, the board is reorganizing lots of things.
Furthermore the board wants to improve contact with their members. The recently released facebook page will help to achieve this goal. There are also plans to introduce a "Waldur Wednesday", which will be shaped later this year.
Lastly, the board wants to exploit their networks as good as possible. Think about activities with other boards connected to e.t.s.v. Thor, activities with SSD (Delft) and extensive contact with Waldur's favors, Professors and Phds.